Record Store Day comes to the Library!
The Library will be open 10am-9pm for this

special event!
In addition to the Vinyl Sale, we will have live music, discussions, Purdue Galleries' ArtCart and local craft-brews from People's Brewery!
1pm-5pm: J.A.M. (Jazz Appreciation Month) program - details HERE.
4pm-9pm: Record Store Day Concert in the Amphitheater - details HERE.
Free Creative Writing Class at the Library Saturday, April 26
Also, read a write-up in the J&C here: http://www.jconline.com/article/20140409/ENT01/304090023/Author-works-demyst?nclick_check=1
Betty Lou Ray Sundqvist Book Talk and Signing
Betty Lou Ray Sundqvist Book Talk and Signing!
April 17 from 5:30 pm to 7 pm in the Walnut Room
Living with Elizabeth
A Steele Family Saga
Set in Corbin, Kentucky, in 1878 after the Civil War, Living with Elizabeth tells of the Steele family: Patriarch Harrison Steele, his wife, Ellen, and their four children, Elizabeth, Joel, David, and Lily. There wasn't anybody as family-oriented and hardworking as the Steeles.
Since she was young, Elizabeth, as well as all the girls in their county, had had a crush on William Jones, and William had his eyes set on Elizabeth too. But when Elizabeth met Noah Bennett by a creek, everything changed. Noah was soon following her, bent on asking permission from her father to court her. Shortly, Elizabeth realized that she liked Noah and agreed to the courtship. Noah spent time with the Steele family and became endeared to them. But when William learns of her new love, chaos disrupts the entire Steele family.
Will William allow this new stranger in town to court the woman he's sought after all his life? Is Noah really as good a man as he says he is? And can Elizabeth discover who she truly loves in the midst of all this turmoil?
Based on a true story.
Phi Sigma Pi Charity Book Drive
Children Are Reading Everywhere Week
Book Drive for Local Schools!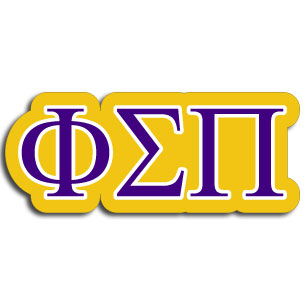 Please bring any children's or related books, that are still in good condition, into the library to donate to our local schools.

A donation box will be in the library from April 18th to May 2nd

This event is sponsored by the Phi Sigma Pi National Honor Fraternity, Gamma Alpha Chapter.
WLPL Book Group
Please join us for our first book group, Monday, April 28 @ 6pm in the Library,
as we discuss The Amazing Adventures of Kavalier and Clay by Michael Chabon.

Copies are available at the Main Desk.

This event is free and open to the public!